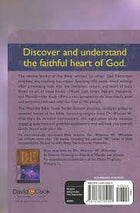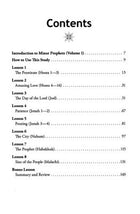 Description
he twelve books of the Minor Prophets are anything but minor. Spanning 450 years, these writings offer a revealing look into the character, nature and heart of God. Based on six Minor Prophets—Hosea, Joel, Jonah, Nahum, Habakkuk, and Malachi—this study offers rich perspective on how God's plans and purposes intersect in the lives of His people.
The Wiersbe Bible Studies Series explores timeless wisdom found in God's word. Based on Dr. Warren W. Wiersbe's popular "BE" series, each study provides topical, relevant insights from selected books of the Bible. Designed for small groups, this eight-week study features selected commentaries from
Be Amazed
, engaging questions, and practical applications, all designed to help you connect God's word with your life.