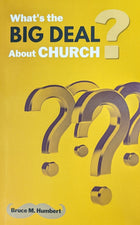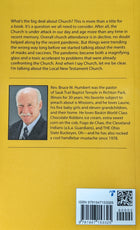 Description
What's the Big Deal About Church?
Author: Pastor Emeritus Bruce Humbert, Sauk Trail Baptist Church, Richton Park, IL
What's the big deal about church?  This is more than a title for a book.  It's a question we all need to consider.  After all, the church is under attack in our day and age more than any time in recent memory.  Overall church attendance is in decline, no doubt helped along by the recent pandemic.  But things were trending the wrong way long before we started talking about the merits of masks and vaccines.  The pandemic became both a magnifying glass and a toxic accelerant to problems that were already confronting the church.  And when I say church, let me be clear.  I'm talking about the Local New Testament Church.
Paperback, 124 pages