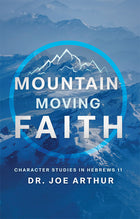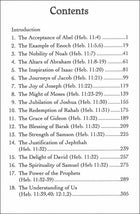 Description
Mountain-Moving Faith: Character Studies in Hebrews 11 [Paperback]
Three times the Bible says, "The just shall live by faith."

Faith would not be real if it didn't work and we would not know that faith worked if we didn't see it working in the lives of others. Faith honors God; and when it is real with us, God will honor our faith.

Hebrews 11 provides a brief biographical sketch of seventeen biblical characters whose lives and testimonies teach us the abiding principles of faith. If these characters could live by faith, we too can rise up in faith to follow the Lord.

Since 1984, Dr. Joe Arthur has served as pastor of the Harvest Baptist Tabernacle in Jonesboro, Georgia. He is in constant demand across the nation for conferences in churches.