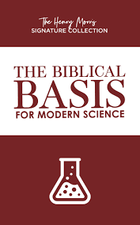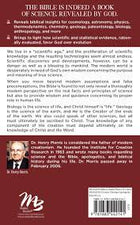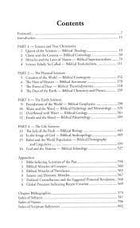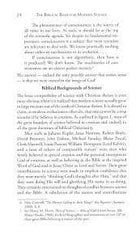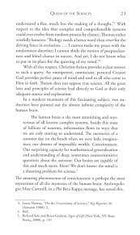 Description
Author Henry Morris
The Bible is Indeed a Book of Science, Revealed By God.
We live in a "scientific age," and the proliferation of scientific knowledge and the resulting technologies seem almost endless. Scientific discoveries and developments, however, can be a danger as well as a blessing to mankind. The modern world is desperately in need of God's own wisdom concerning the purpose and meaning of true science.
When you move beyond modern assumptions and false preconceptions, the Bible is found to not only reveal a thoroughly modern perspective on the real facts and principles of science but also to provide wisdom and guidance concerning its proper role in human life.
Biology is the science of life, and Christ himself is "life." Geology is the science of the earth, and He is the Creator of the ends of the earth. We also could speak of other sciences, but all must ultimately be ascribed to Christ. True knowledge of any component of His creation must depend ultimately on the knowledge of Christ and His Word.
Reveals biblical insights for cosmology, astronomy, physics, thermodynamics, chemistry, geology, paleontology, biology, anthropology, and more